Extended Stay Suites &
Standard Guestrooms
1499 Silas Deane Highway, Rocky Hill, Connecticut 06067
(860) 372-4636
SERVICE & AMENITY UPDATE:
Due to state mandated policies surrounding COVID-19, please call the hotel directly for all available services and amenities.
About Us
Ready for Your Extended Stay!
Welcome to our family-shared vision that is HomeSpring Inn & Studios, a 47 rooms and studios extended stay-focused hotel. We have re-imagined the guest experience and responded to the market by offering several room configurations.  For extended stay guests, we introduce King and 2-bed Studios, and standard  rooms of different sizes with microfridges for our regular nightly guests! Our smartly-designed studios are furnished with fully-equipped dine-in kitchens, private balconies, and more. Our sprawling 6 1/2-acre property also boasts two full-service restaurants and a pet grooming/boarding facility. Conveniently located off the ramp of Exit 24 on I-91.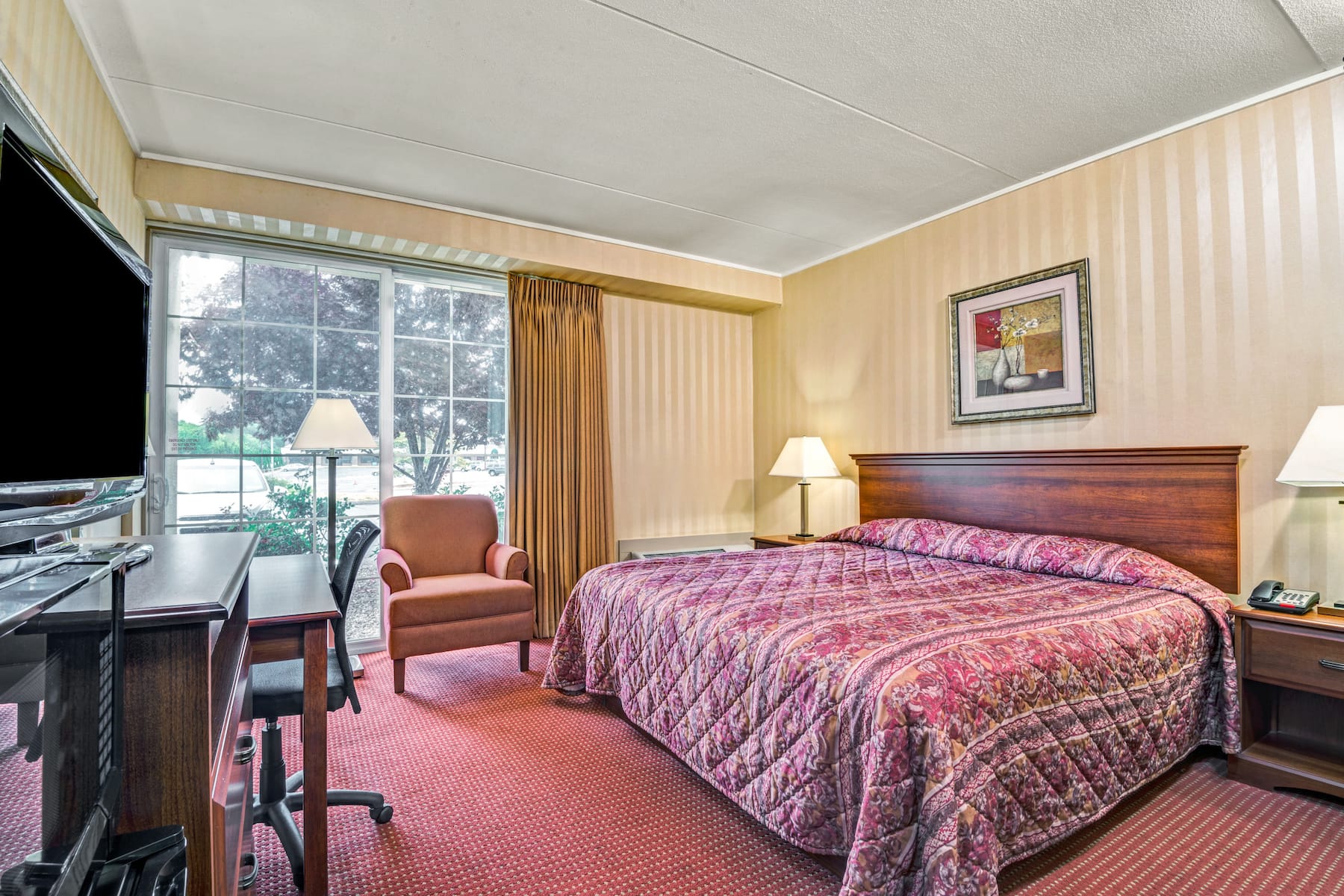 Comforts of Home
Discover our completely renovated home-like accommodations. Whether you're staying one night or for several weeks, we know you'll love our comfortable bedding, fully-equipped kitchens, Hi-DEF TV, free Wi-Fi, and premium bedding, among many other perks.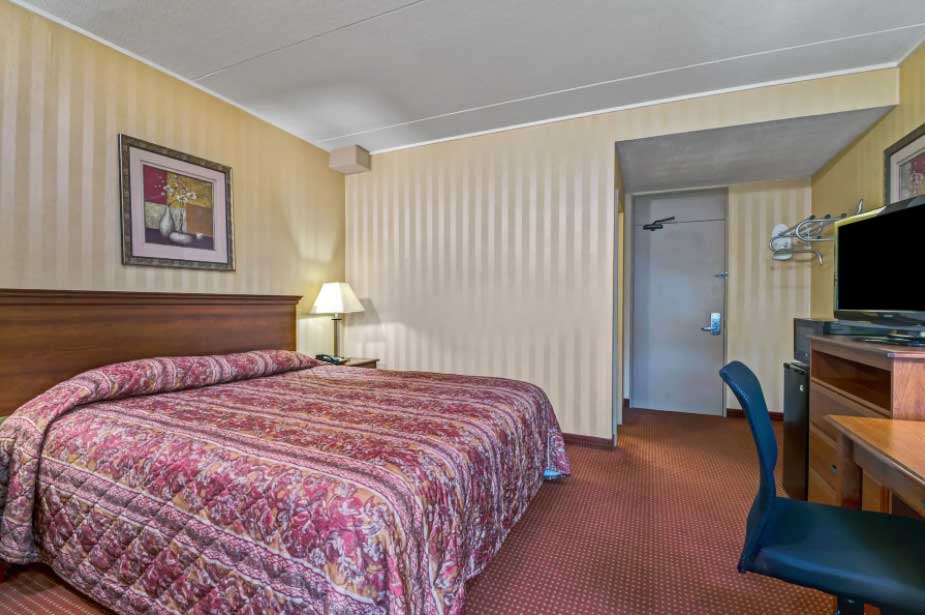 King Room
Well-appointed, clean rooms with King bed for travelers of all types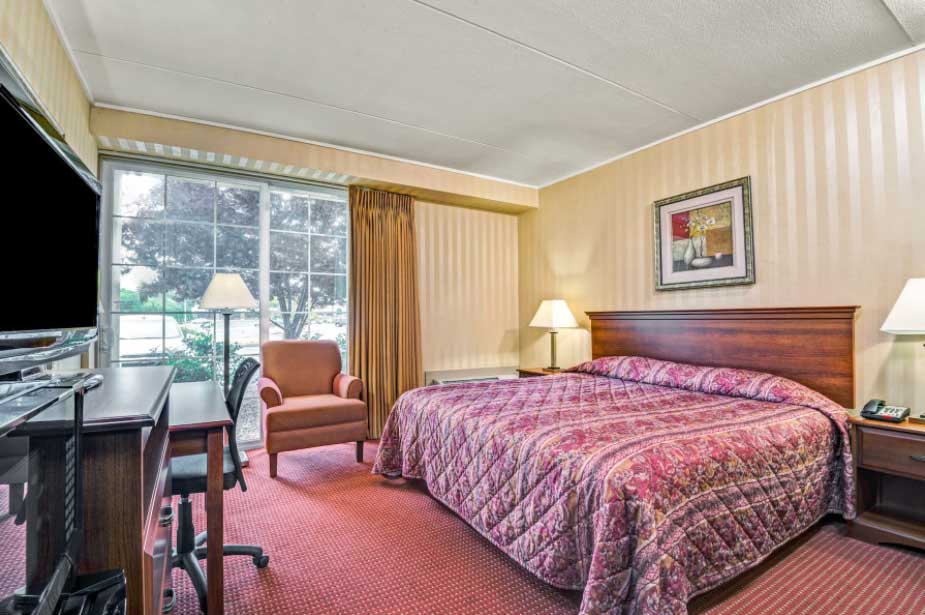 Double Bed Room
Perfect for family travelers, with lots of generous space and stocked with amenities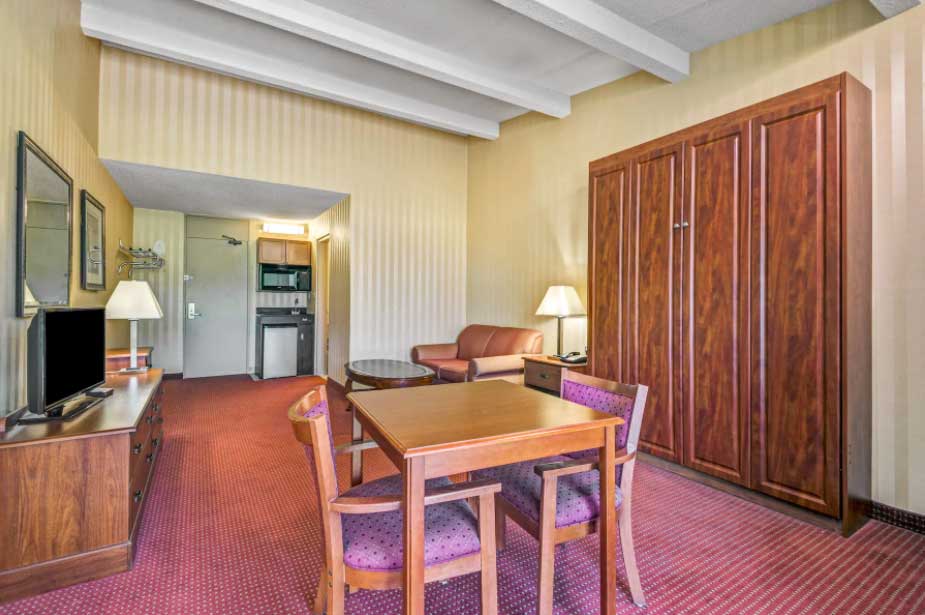 King Studio
Our gold standard for Extended Stay suites. Ideal for business travelers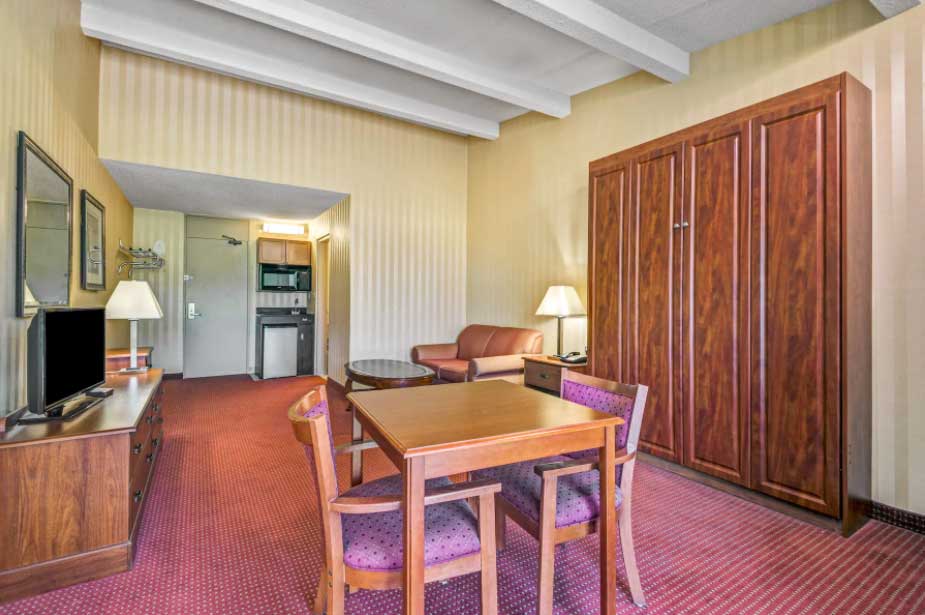 Master Studio
For business travelers requiring extra space. Our largest studio suite option
Photos
HomeSpring Inn & Studios Photos
I would like to thank the entire staff at this property for the most enjoyable, comfortable stay.  I left my laptop upon my departure, Gil, FedEx it to me. I ask you, where else has anyone stayed that Management would take upon themselves an endeavor that requires human decency, spirit of good will not to mention taking time out of their busy day to to make mine… you all that made my day, made my stay! Tina P, Indianapolis, Indiana
Very friendly staff, as reported in reviews. Room very clean. Location is very convenient to eateries and gas along with shopping, and getting on the expressway to get to your destination. Price is very affordable, and we plan on staying here next year when we visit.
Thomas H, Kewanee, Il
If you are visiting Hartford, Wethersfield or any town surrounding Rocky Hill, CT this is the place to stay. Great price, clean rooms and a staff that will bend over backwards to satisfy your needs. There is a wide selection of upscale, medium priced and fast food restaurants in the area. In addition, there are many big box as well as mom and pop retailers in the neighborhood… This is my go to hotel every time!
Michelle G, Nashville, Tennessee
If you are looking for an excellent place to land for a few nights with clean rooms, great staff, convenient location and attractive rate ….. this is the place!! Have stayed at this hotel many times for business purposes. Nothing fancy but solid in every other way and the staff will go out of their way to make your stay comfortable.
Sightsee1889
Guest Laundry (Coming Soon!)
Iron, Ironing Board, & Hairdryer in Rooms
Two On-Premise Restaurants
Balconies on 2nd Floor Rooms
Please Note: Our facility does not have an elevator. If you require accomodations or assistance, please contact us. We would be happy to help you select the room or rooms that meet your needs.